"'The difference between ordinary and extraordinary is that little extra"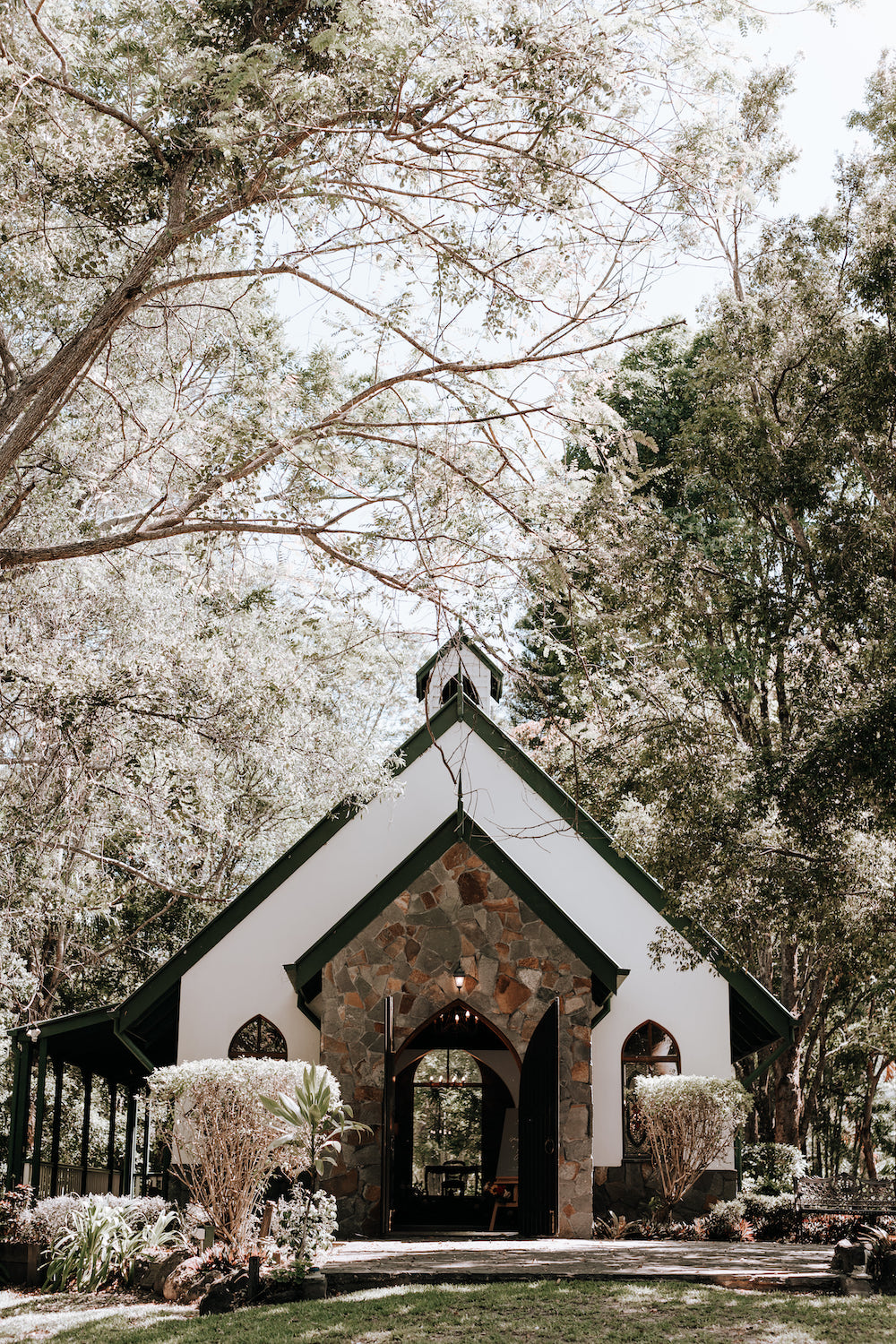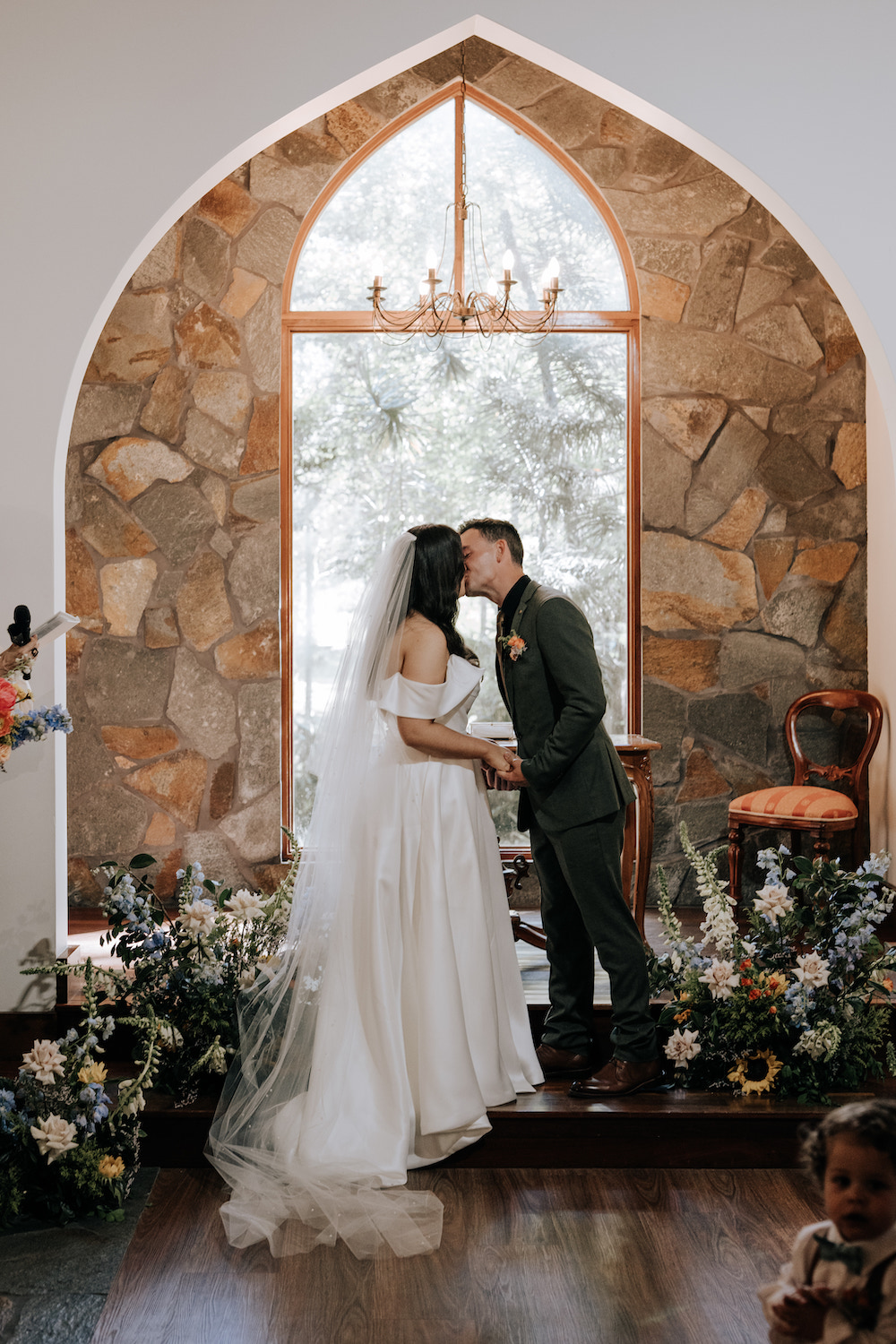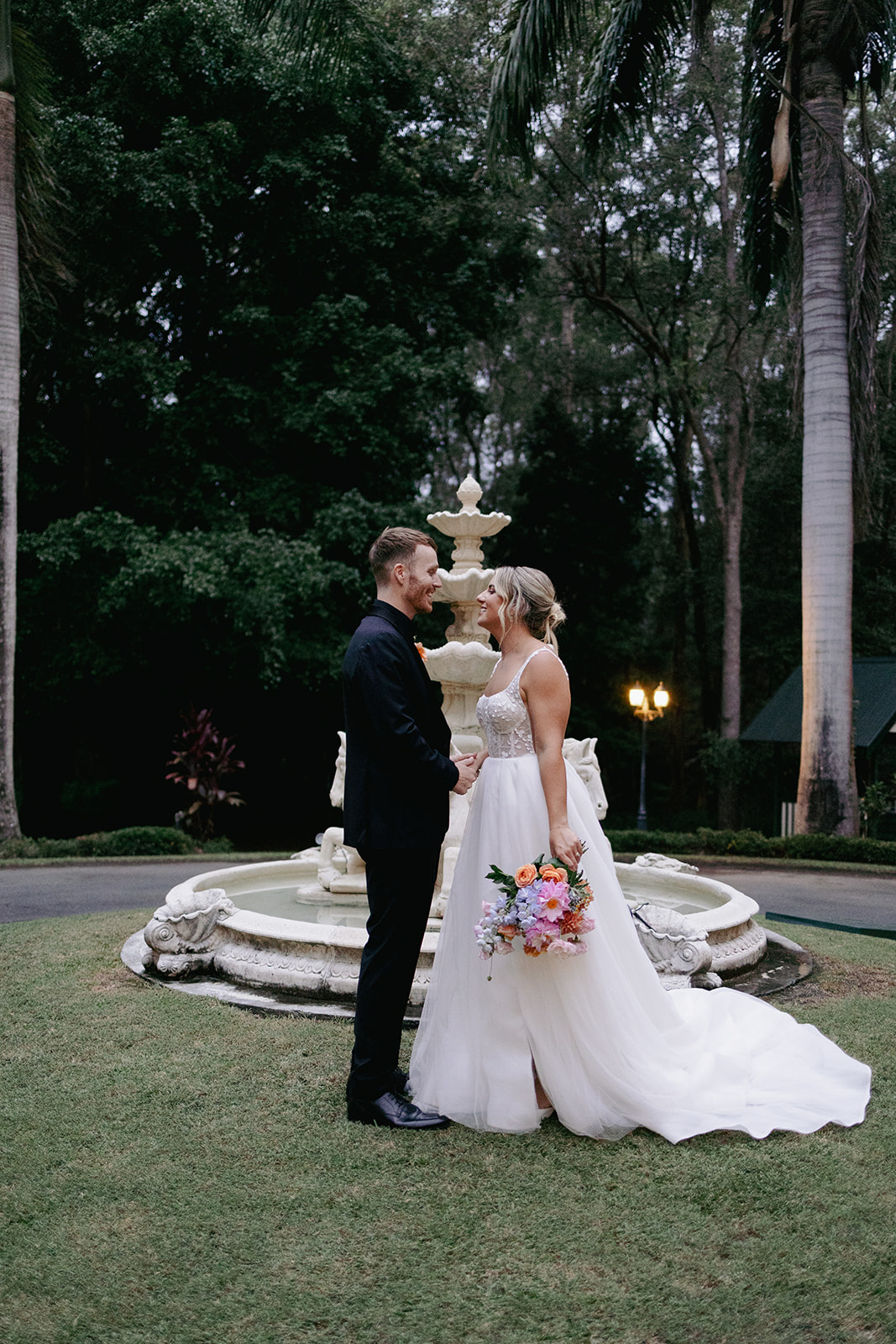 Step into the enchanting world of Coolibah Downs, where our timeless, breathtaking non-denominational Chapel awaits. This antique stone gem is nestled amidst lush gardens and soothing water features, creating a serene atmosphere.
As you enter through our iconic French arched doors, you'll be greeted by a captivating water fountain and sprawling gardens, setting the stage for a classically elegant indoor ceremony. Let the unique charm of our Chapel make your special day truly magical.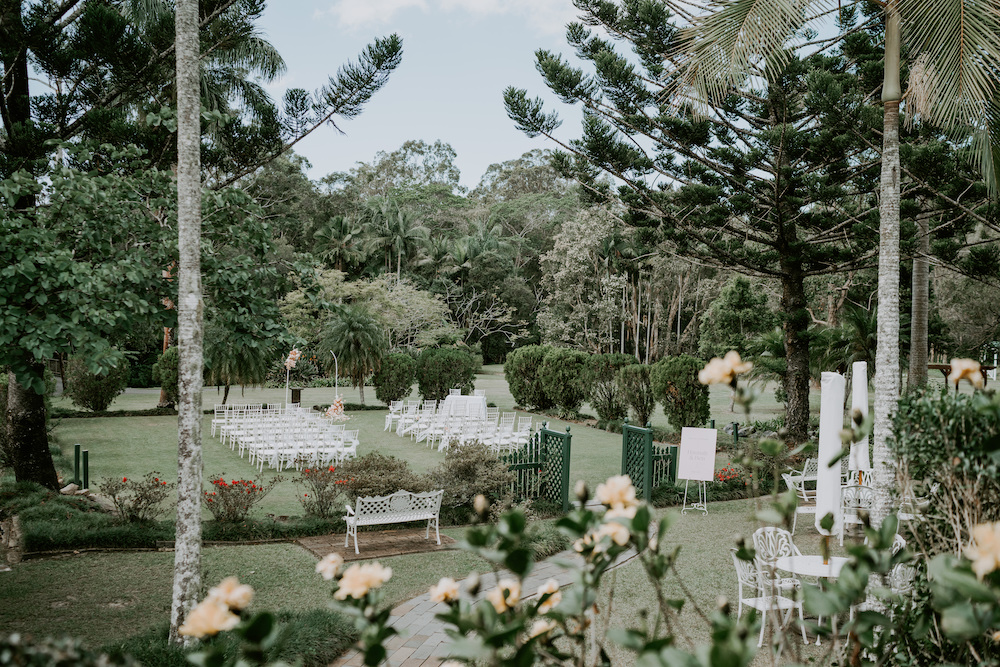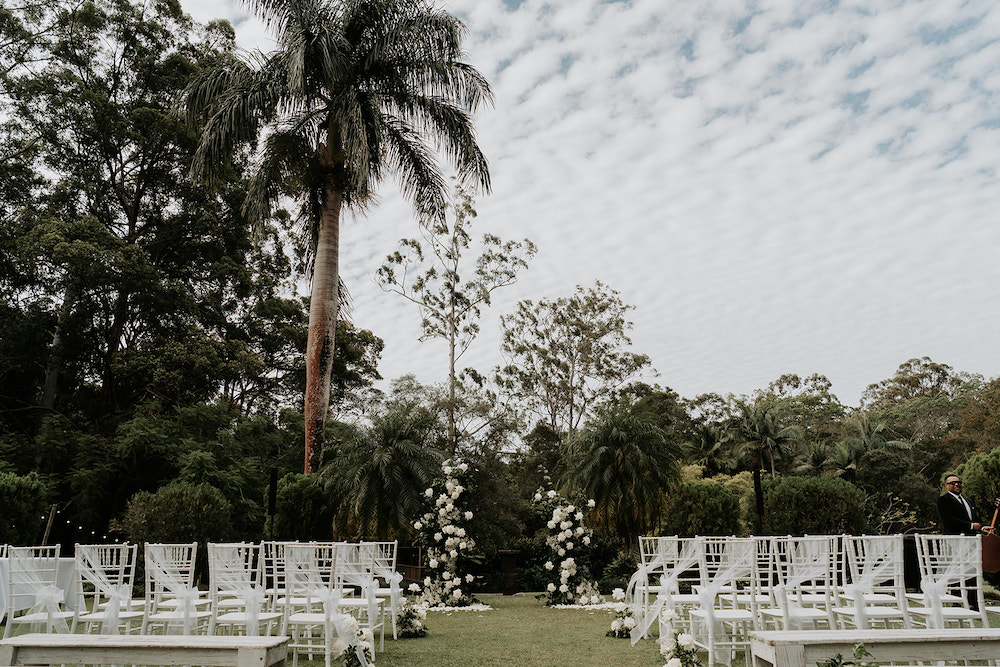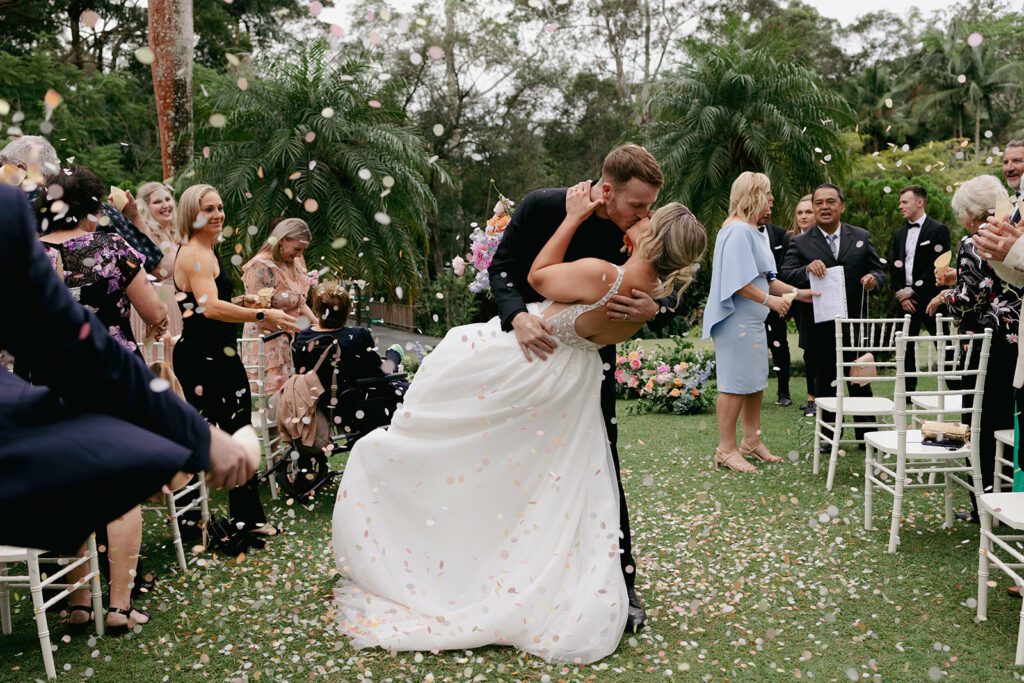 The Croquet Lawn is one of the many Garden Ceremony spaces we offer on our 10-acre property at Coolibah Downs Private Estate. Framed by ornamental Palm Trees and made even more special by the perfectly manicured surrounding gardens and lawn as your backdrop.
Year-round this ceremony location is a show stopper. Embrace the beauty of nature as you exchange vows and create cherished memories that will last a lifetime.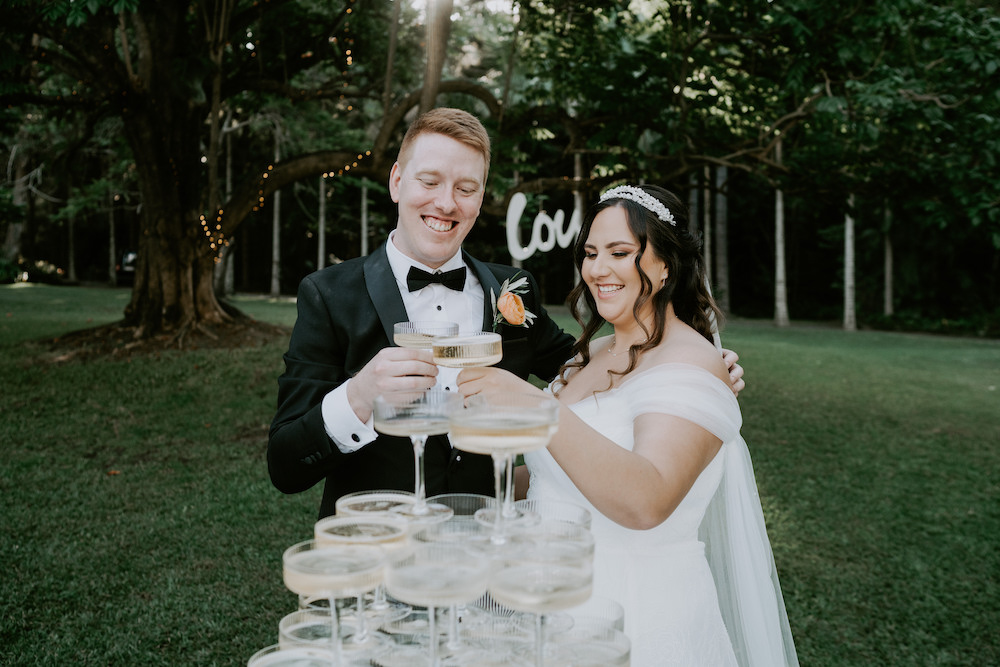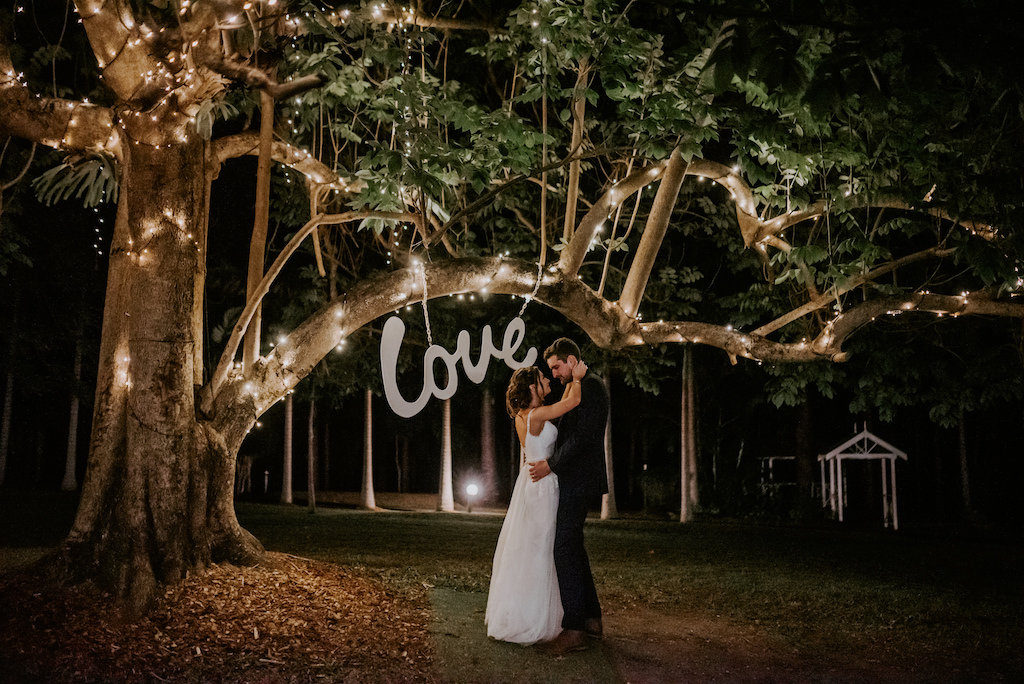 Exchange vows under the heart and soul of Coolibah Downs Private Estate – our majestic, historic Love Tree, a central and captivating piece of the Estate.
There is no better way to celebrate love than surrounded by your closest friends and family in this picture-perfect space. Forget the hassle of traveling between venues and enjoy the comfort that comes with an on-site ceremony. Following your ceremony, treat your guests to cocktails and canapés while your portraits are taken at any of our stunning nearby locations.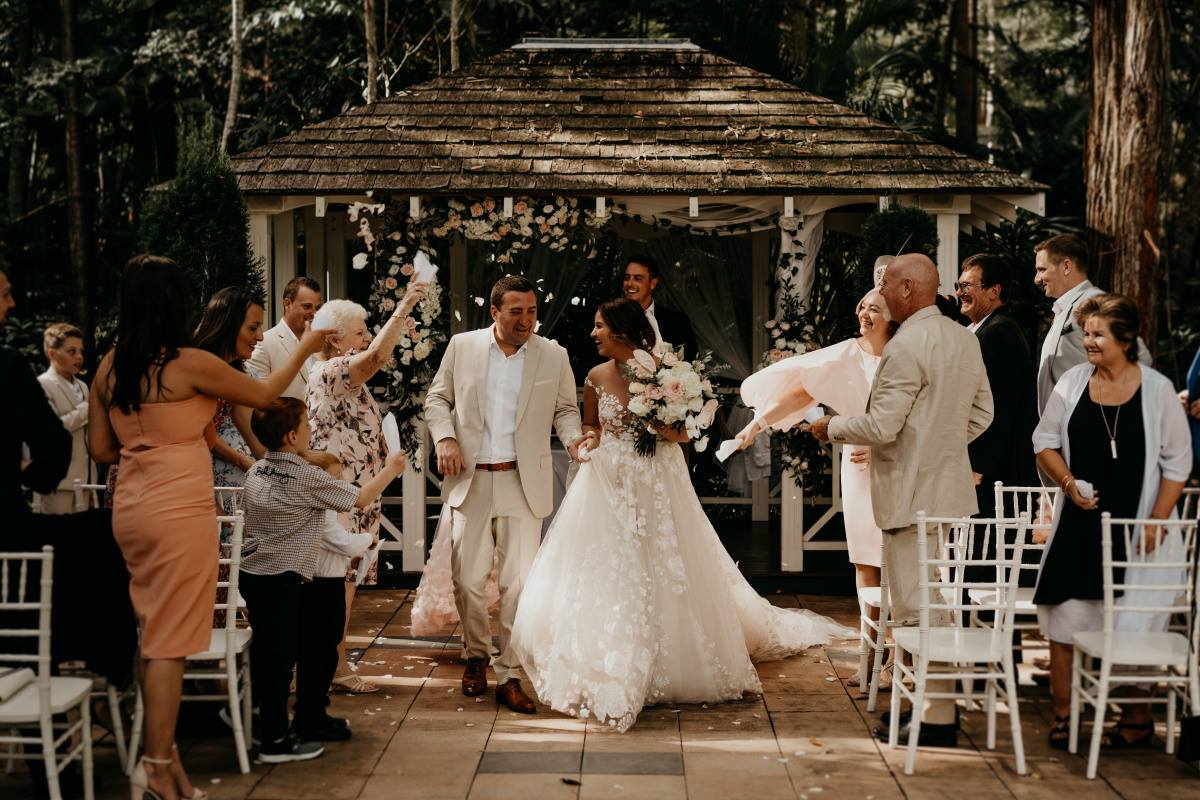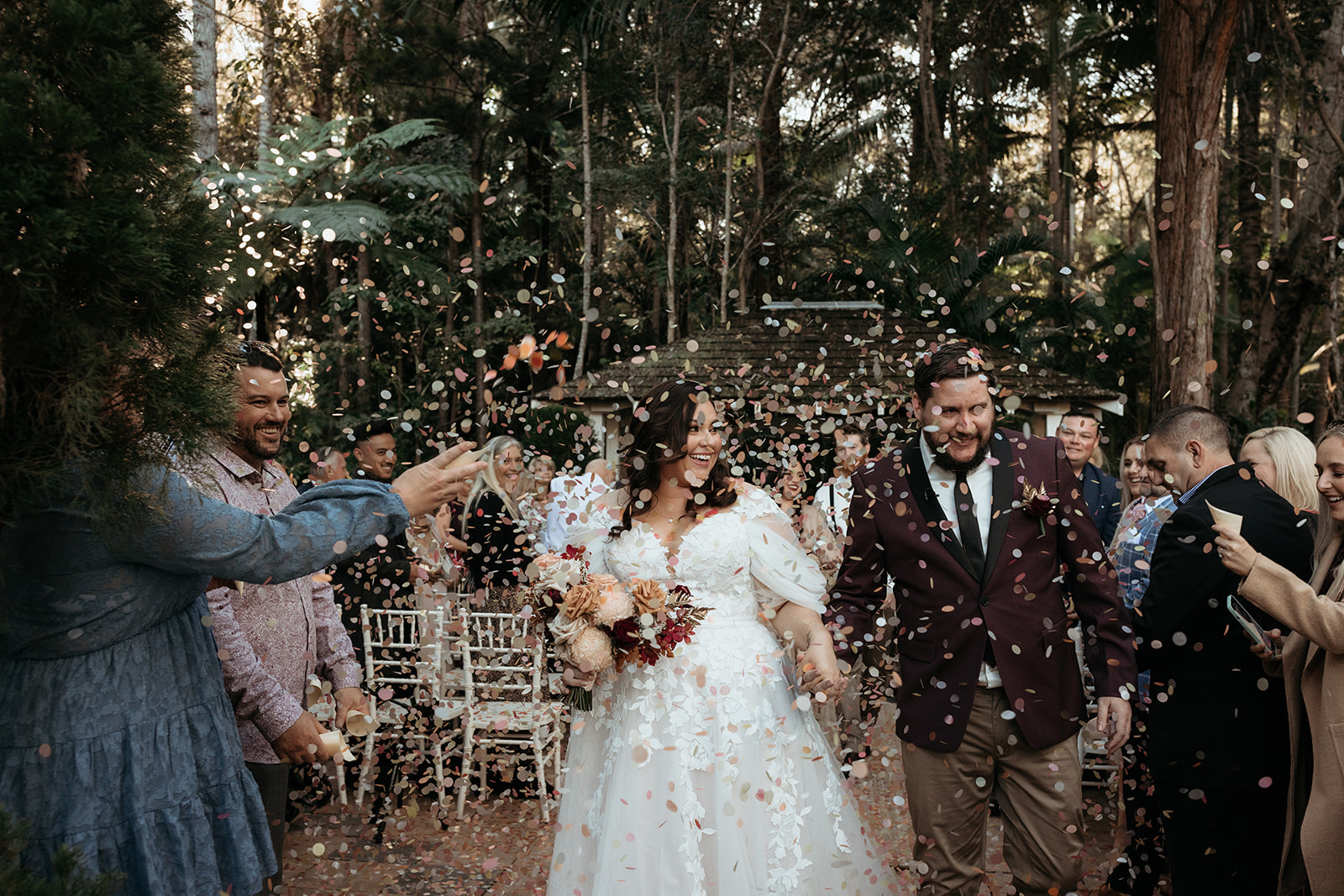 Experience the enchanting ambiance of The Garden Gazebo, where soft, natural light gently filters through the trees, casting a subtle glow as the sun sets.
Stroll down the stone pathway, guided by the lush canopy of tree branches above, to meet your beloved at the perfect spot. This flexible space allows you to style it according to your desired mood and theme, it is the ideal setting for an intimate wedding. Let the charm of the Garden Gazebo surround you as you create cherished memories that will forever linger in your heart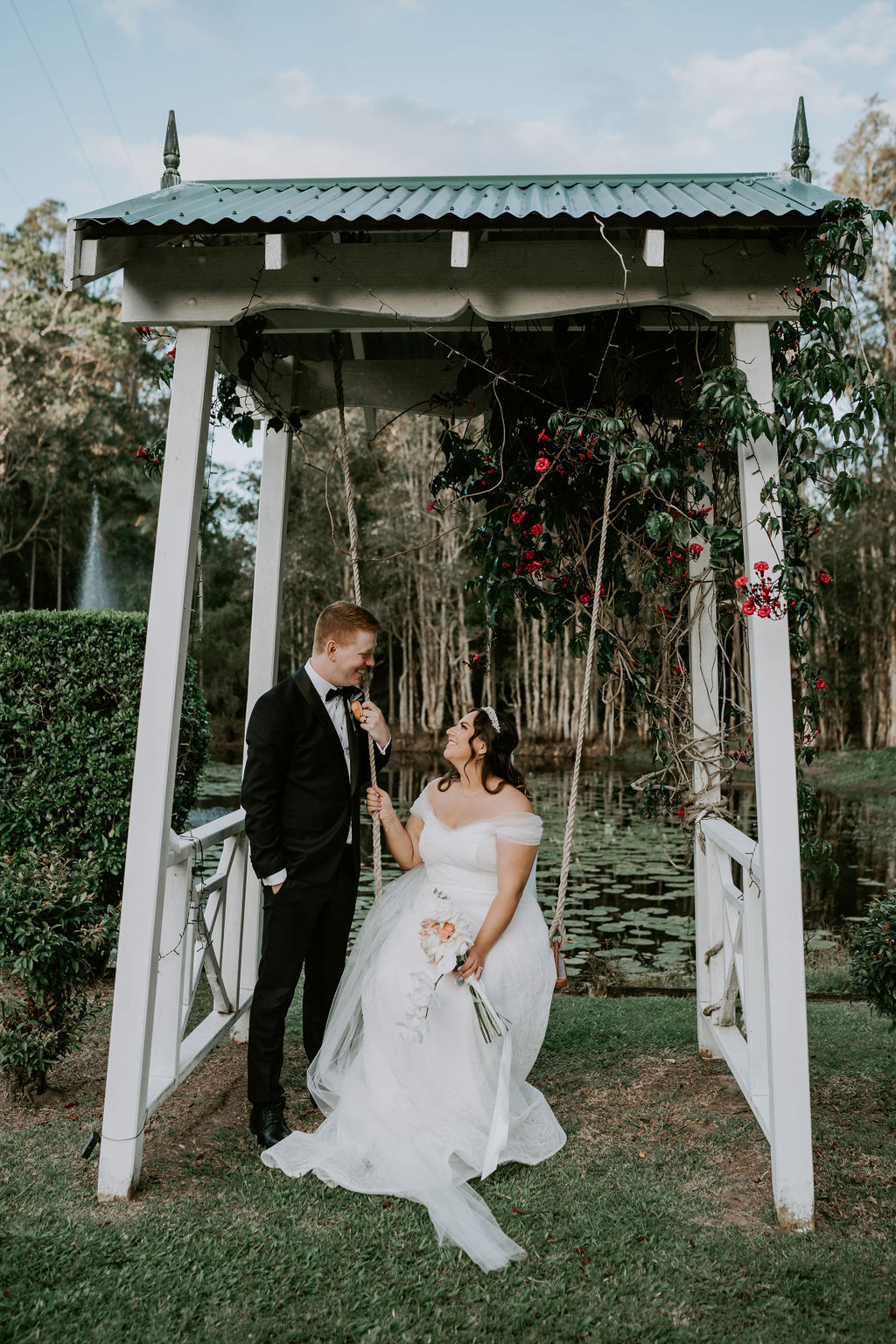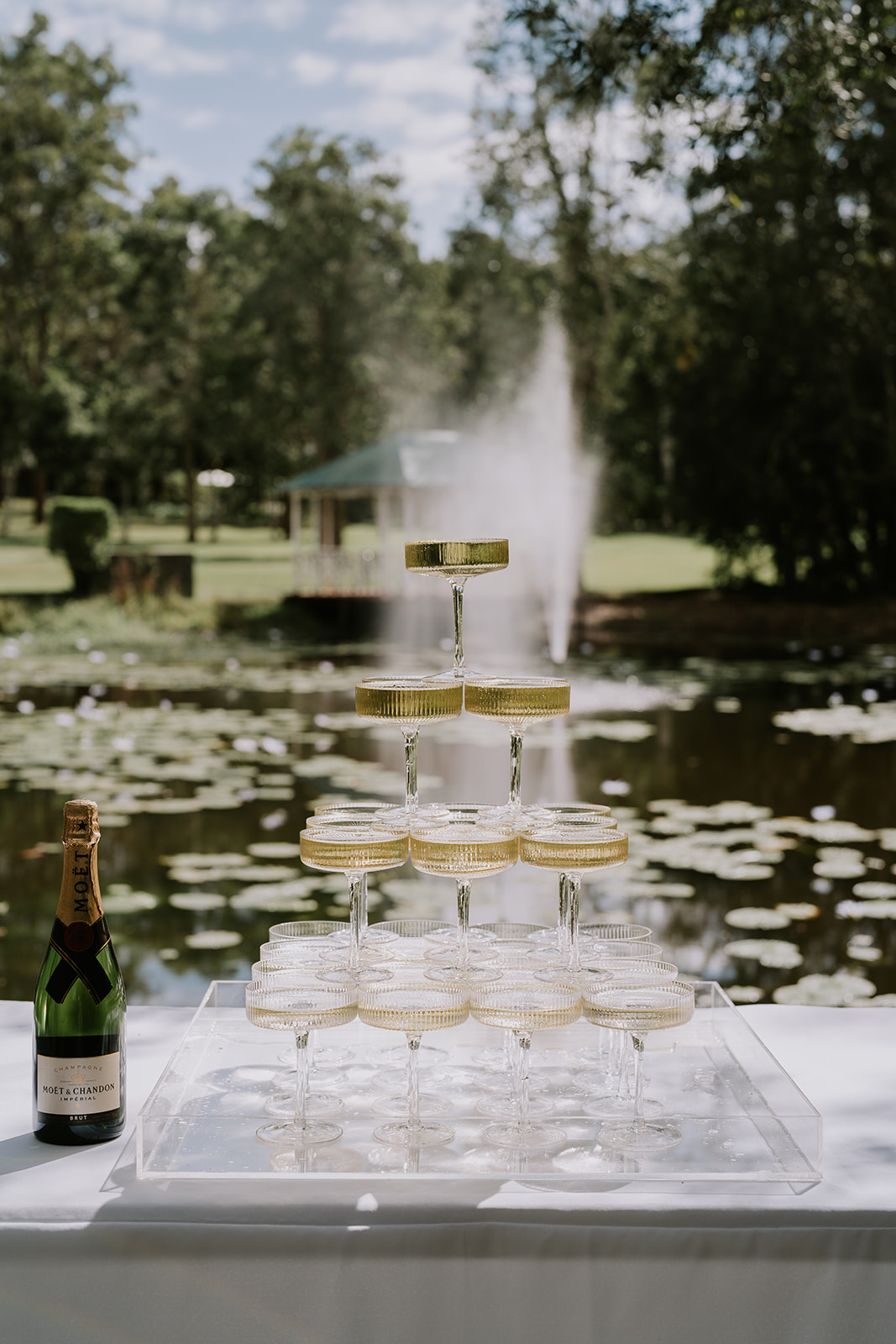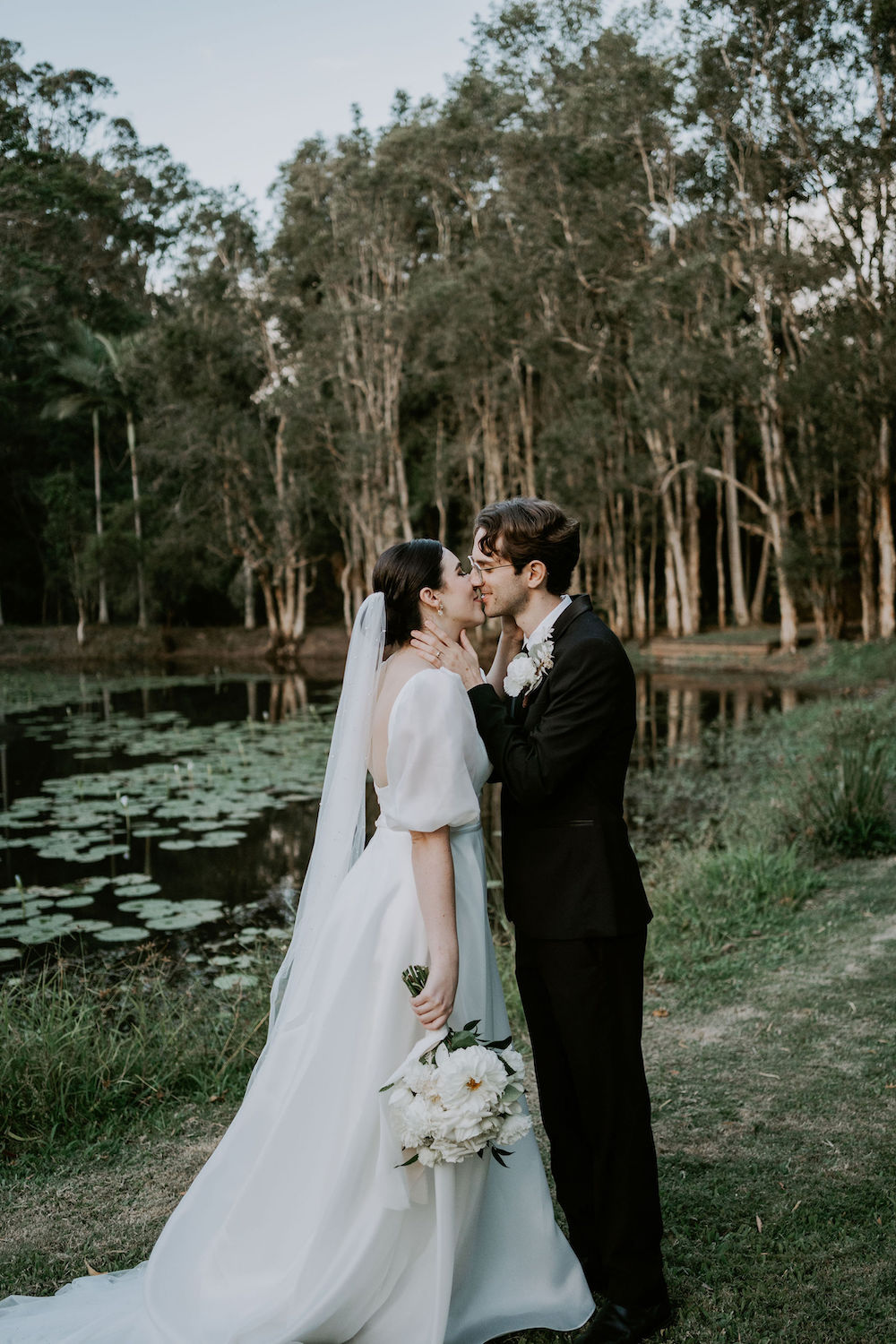 Enjoy a private moment by the tranquil lilies, hinterland and the gentle sound of the water fountain with your bridal party at The Lilypond. As the sun dances on the water and illuminates the sprawling native Paperbark trees above, our team will serve you drinks and canapes under the Lilypond Pavilion. This stunning location provides the perfect backdrop for Golden Hour photos, events or alternatively ceremonies.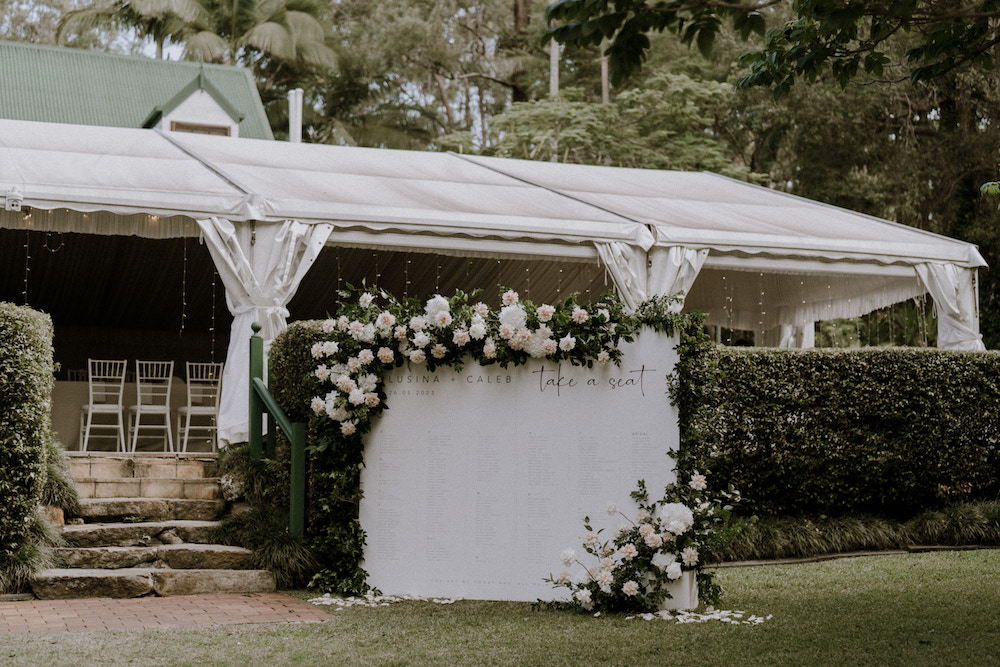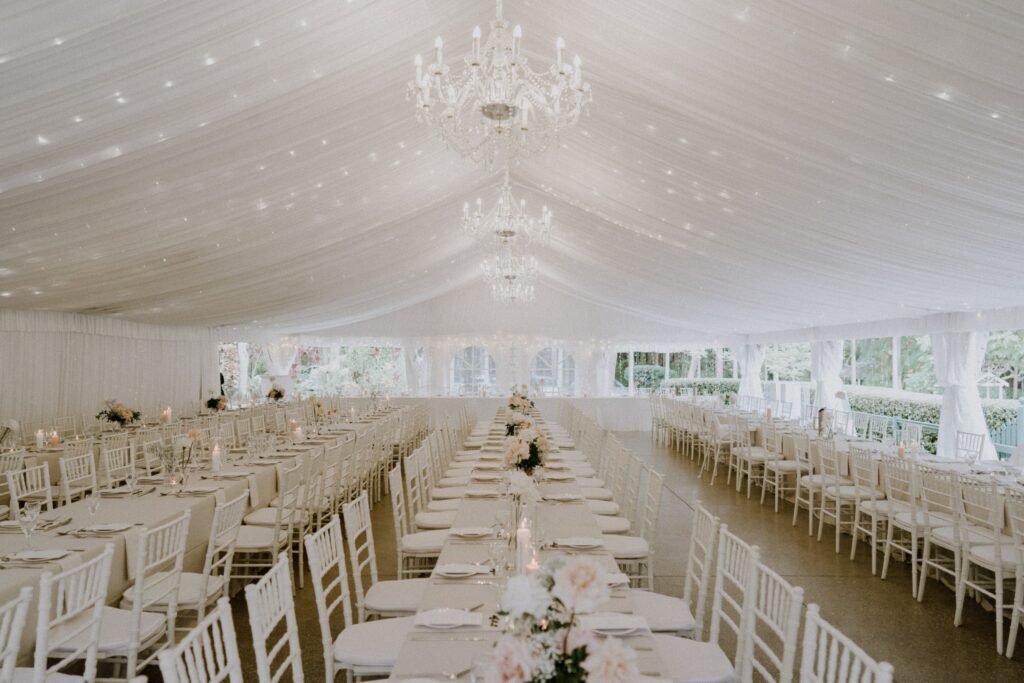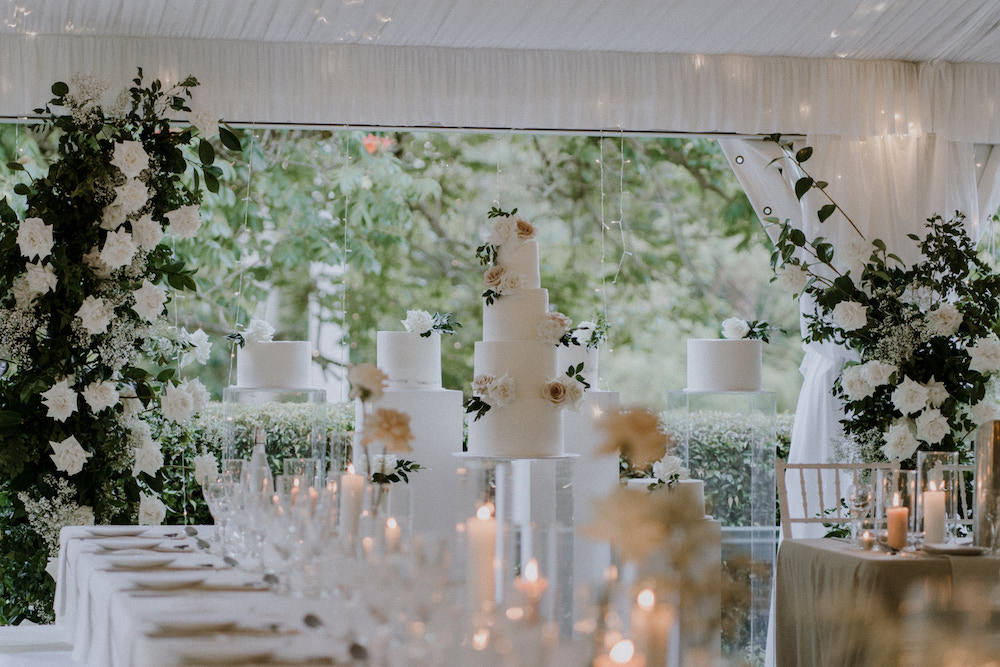 Our open-air Marquee, is the definition of sheer elegance and beauty at Coolibah Downs Private Estate. Overlooking the Estate Gardens, it features crystal chandeliers, twinkling fairy lights, and neutral stone flooring. This space seamlessly bridges the gap between the enchanting gardens and the Reception area, creating a flawless transition.
Our Marquee accommodates dining layouts in either round or long table arrangements. The muted cream walls and neutral stone flooring serve as the perfect backdrop for any colour palette, theme, and flower arrangements, ensuring your vision comes to life. Prepare for a truly magical celebration that will leave a lasting impression on you and your guests.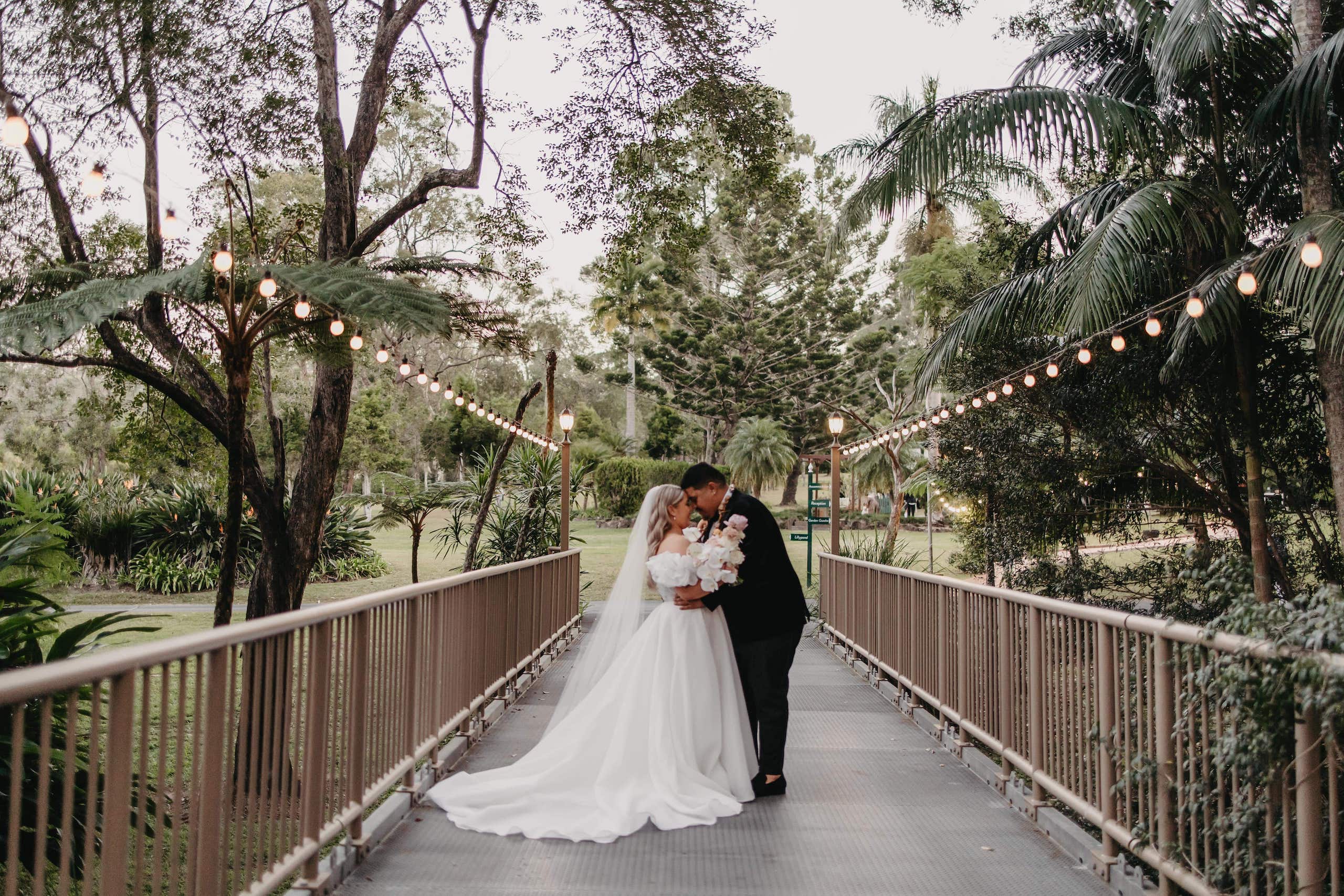 THE GROUNDS
Unleash your imagination with the boundless photo opportunities across our 10-acre Gold Coast wedding venue. Let the picturesque landscapes inspire unforgettable memories of your special day.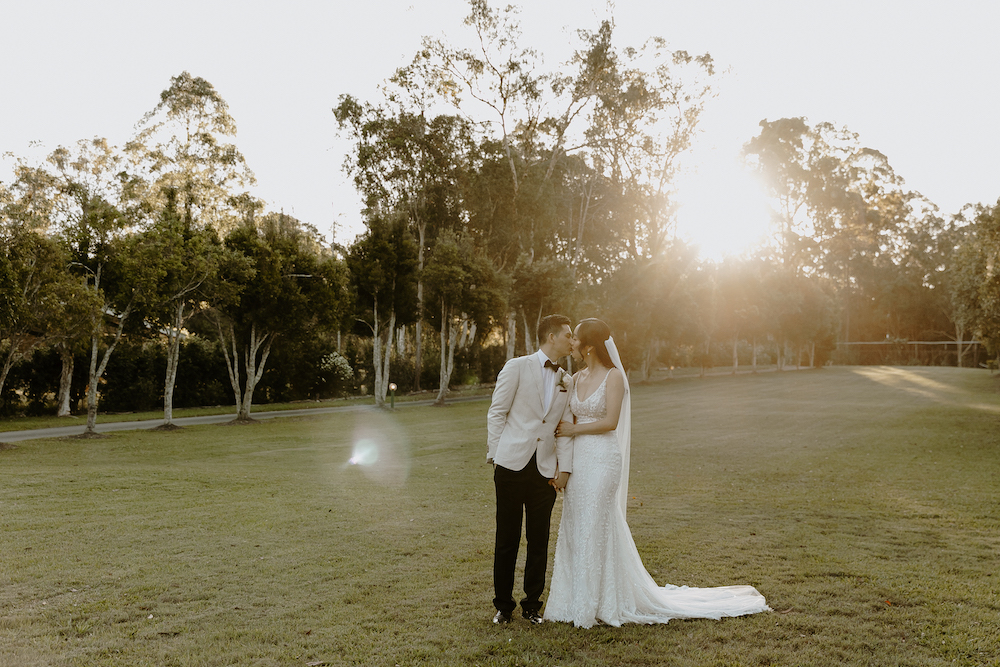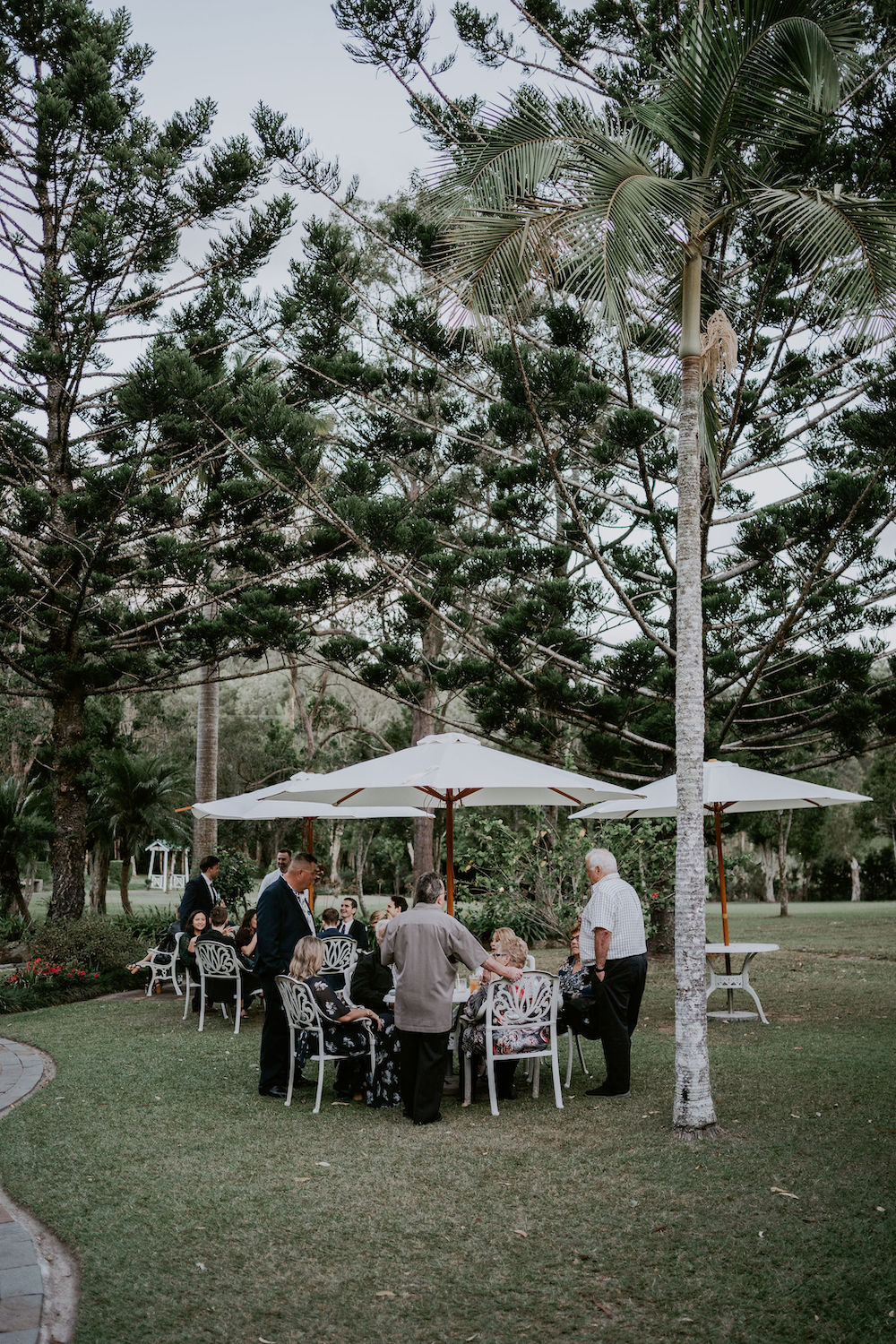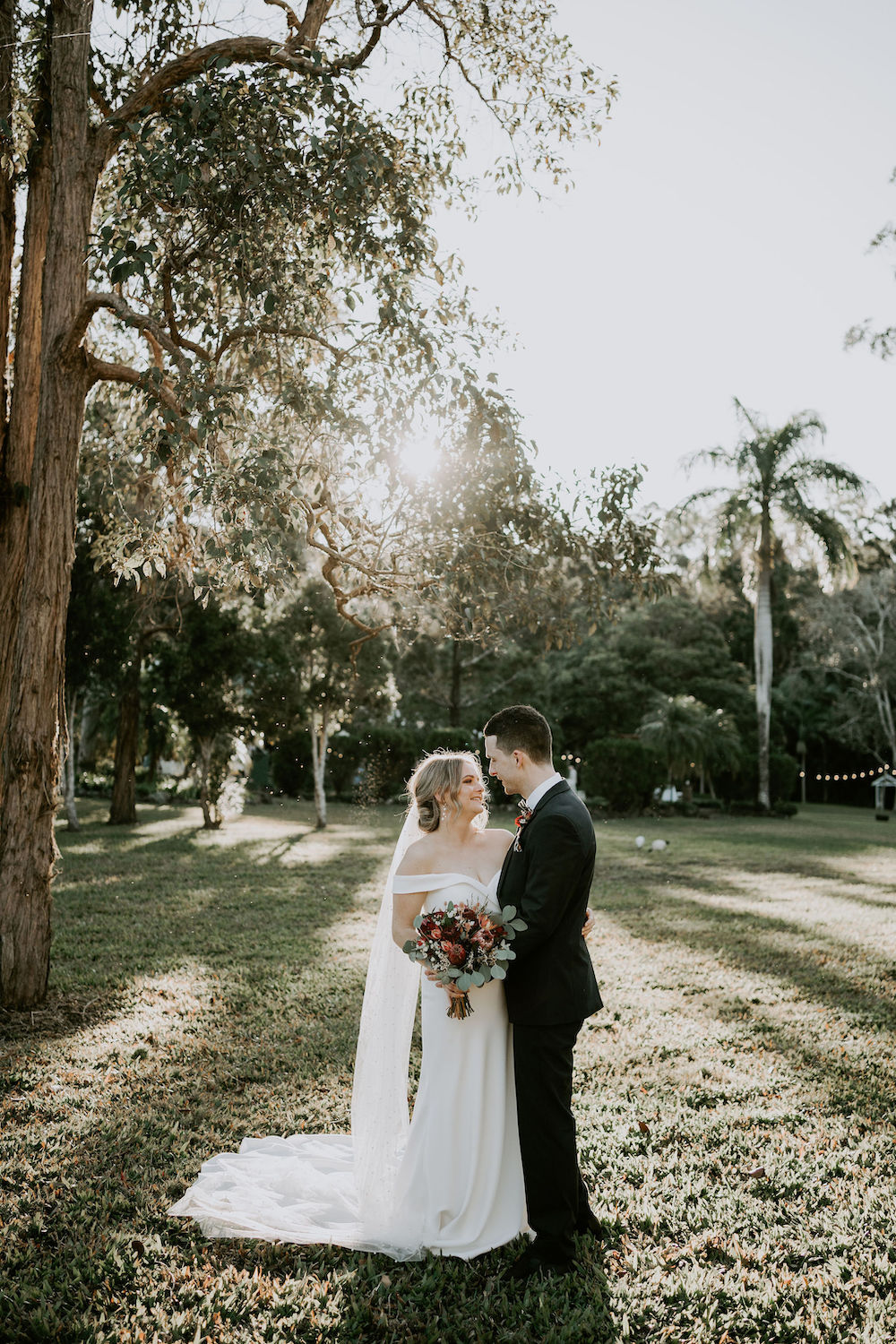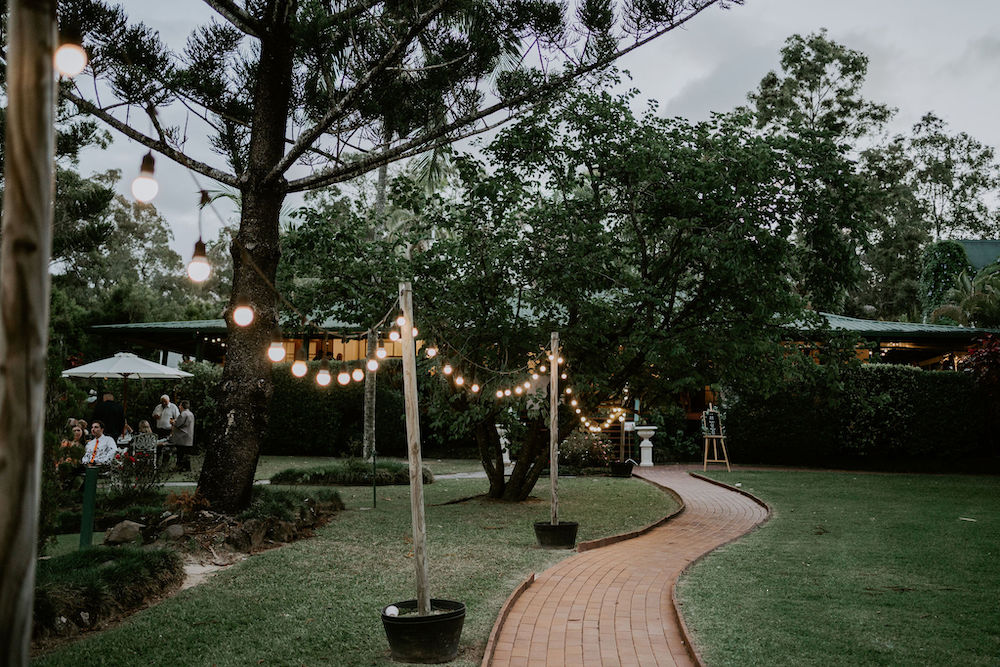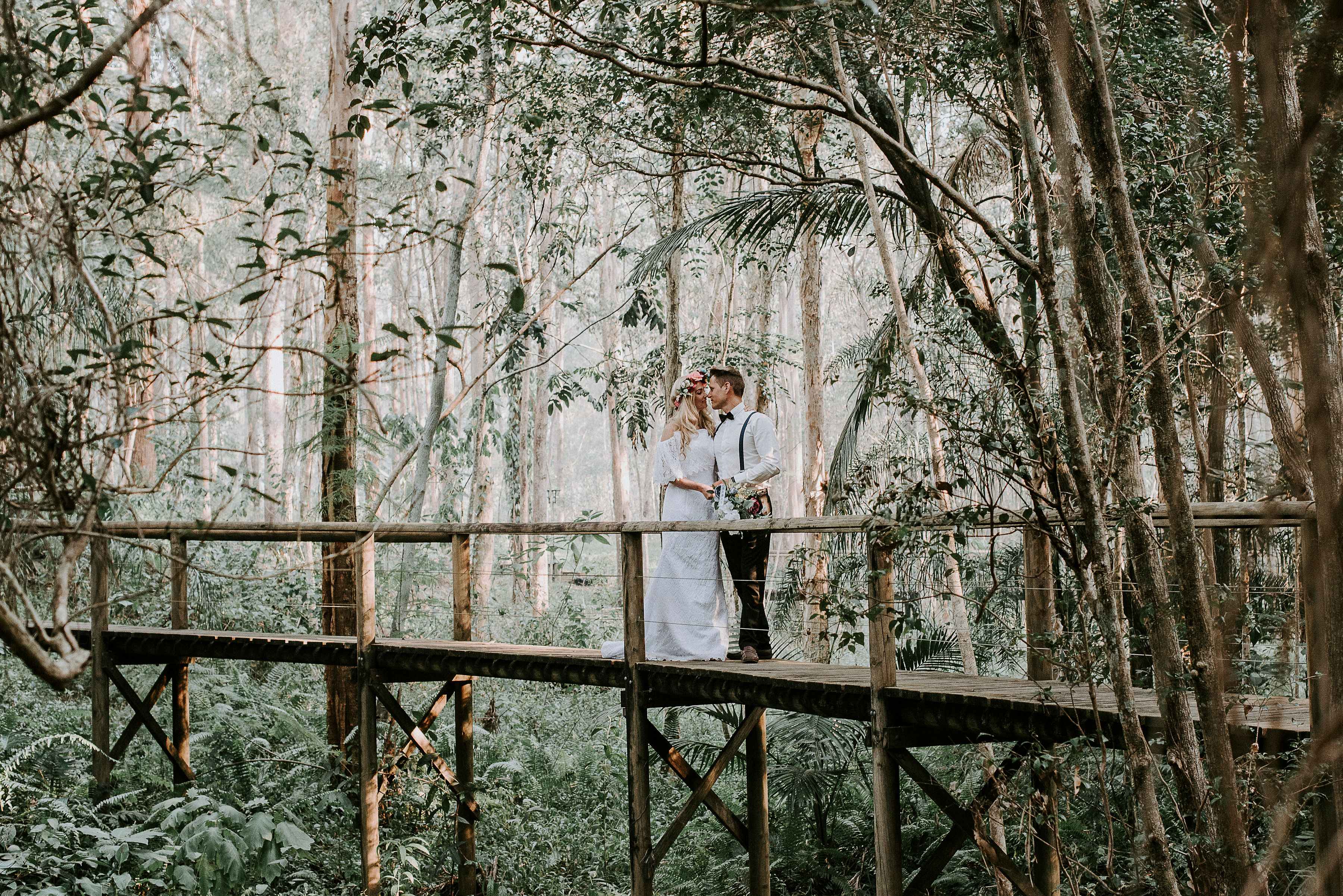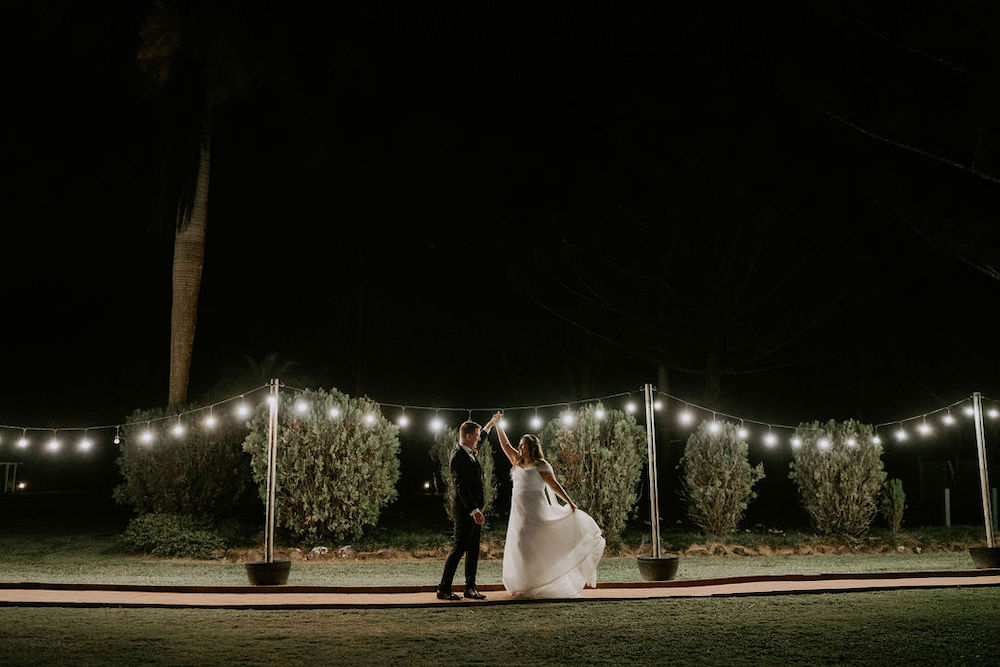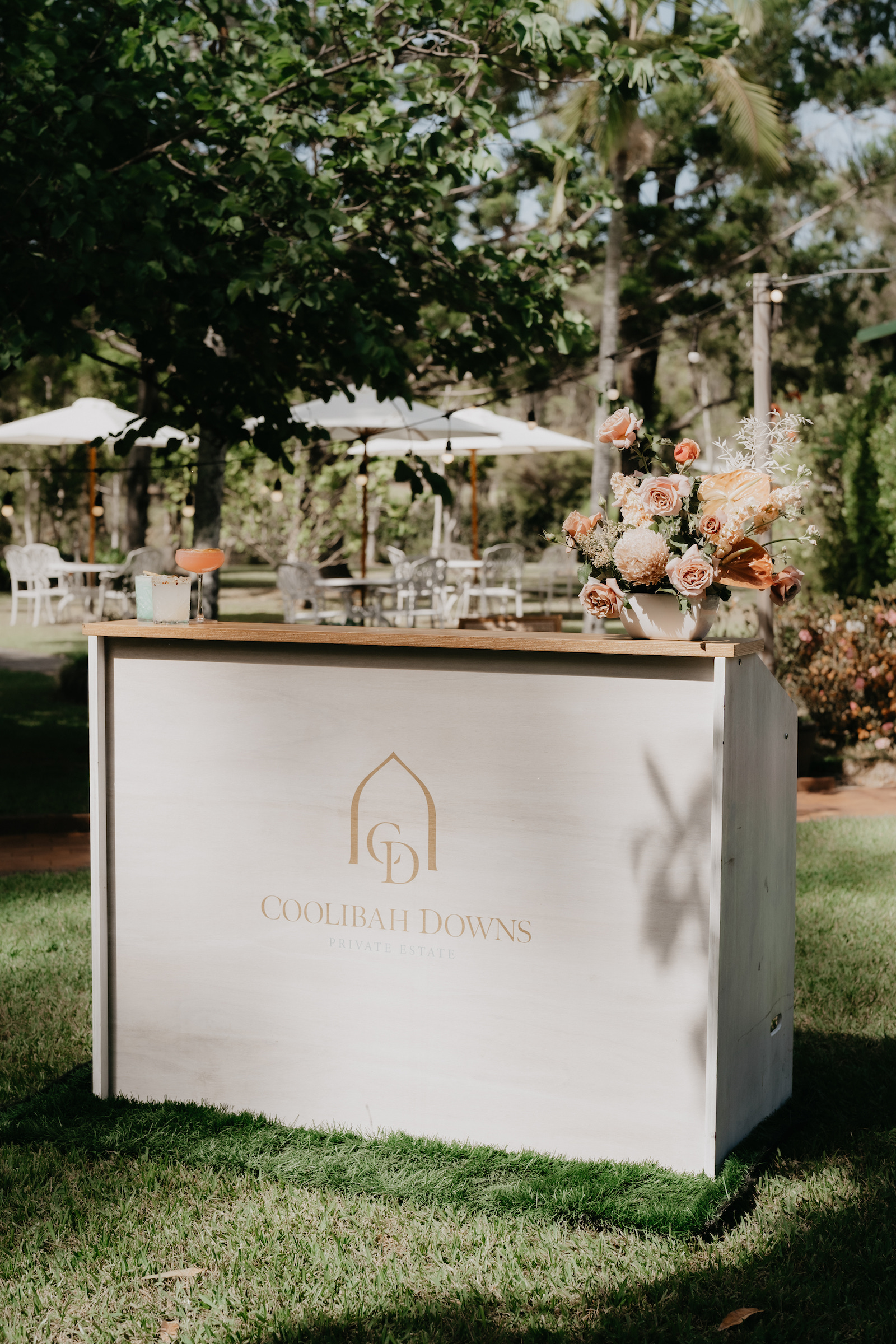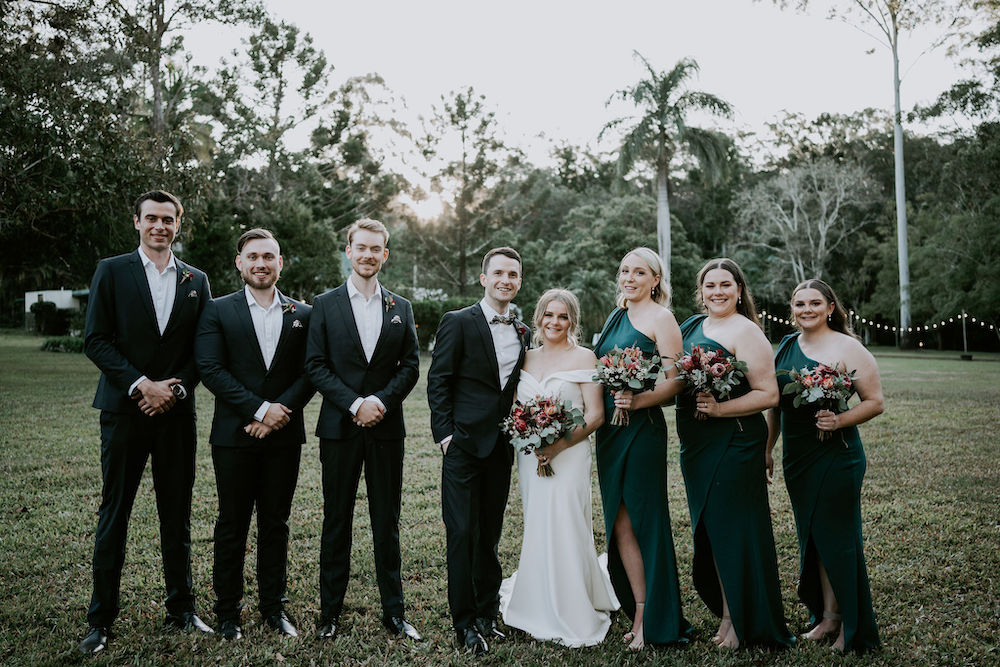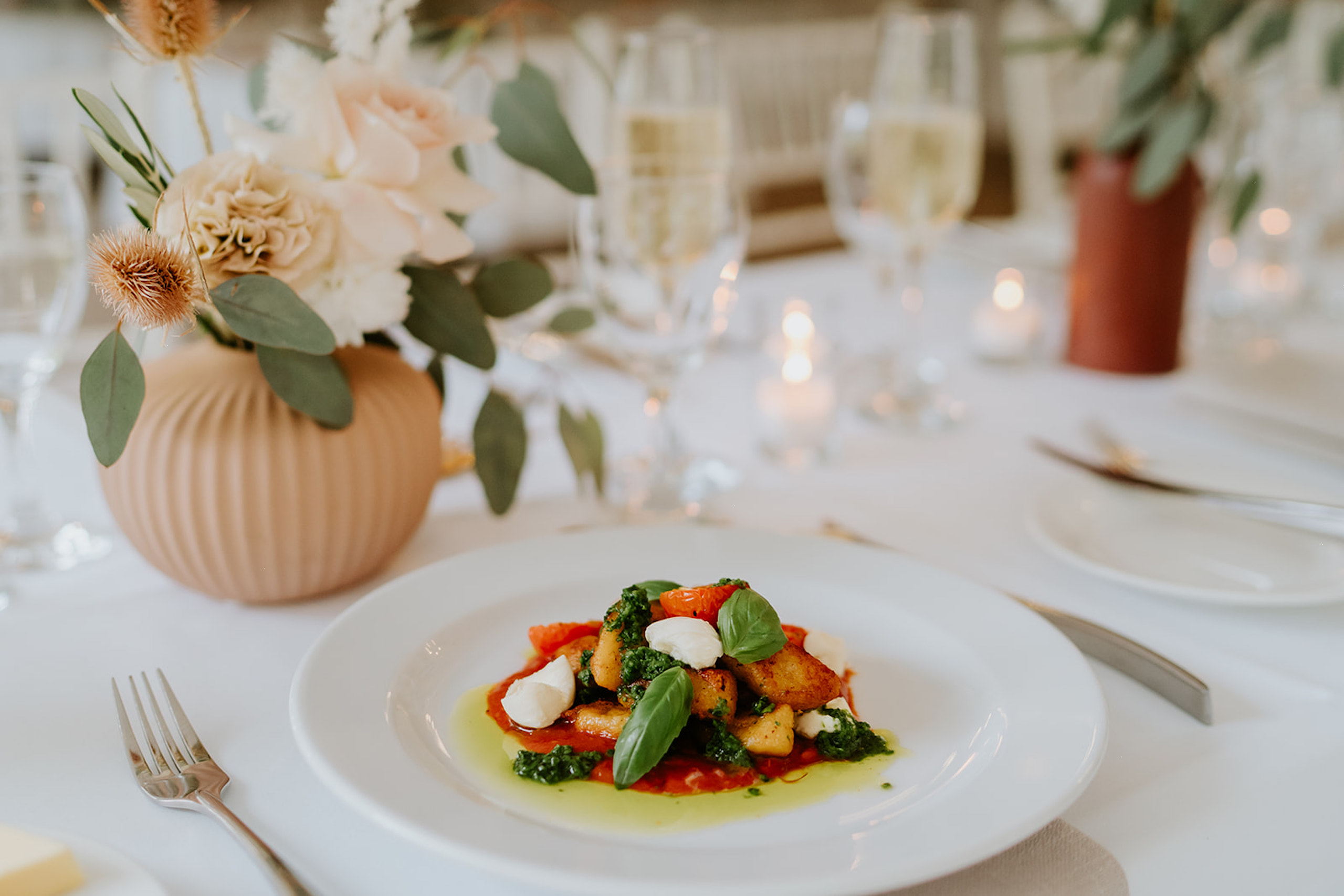 OUR FOOD
At Coolibah Downs Private Estate, we are committed to serve you and your guests with spectacular food, precisely tailored to your exacting tastes. From the first bite to the last, our passionate in-house chefs ensure that every culinary moment is a delightful and unforgettable part of your special day.
Our chefs and front of house team are ready to cater to your every request, including vegetarian, vegan, and cultural menus, ensuring everyone's tastes and preferences are taken care of. To explore our offerings in detail, please view our wedding collections.